Monthly cleaning plan with Green Maids
By Green Maids | March 21, 2023 | Uncategorised | comments 0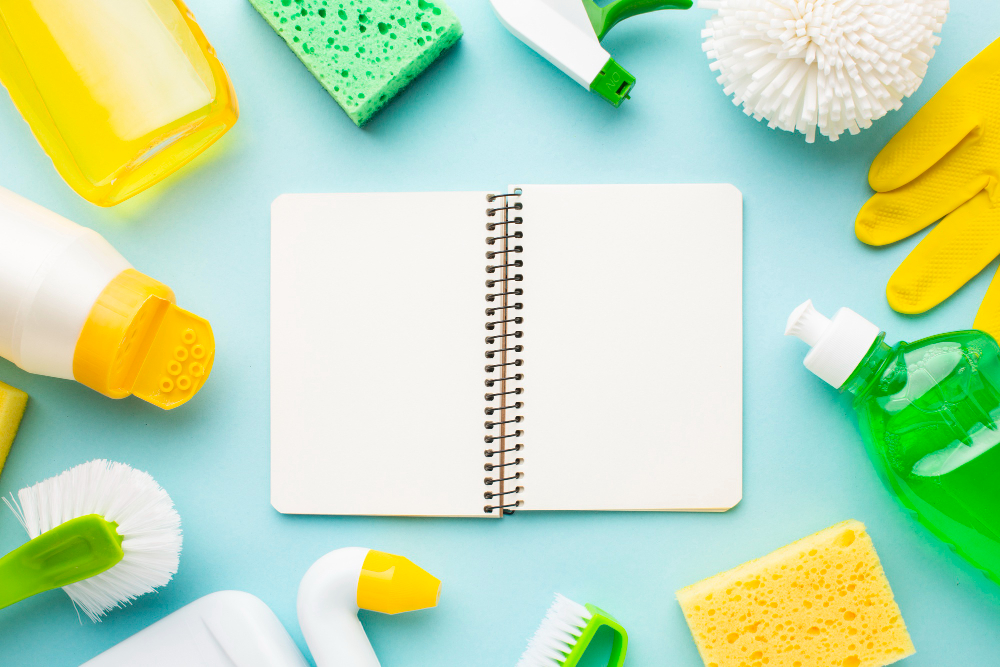 Just as regular tidying and cleaning can make your chores easier, keeping a weekly cleaning plan will help you tackle monthly chores more easily. Some of the tasks you can include in your monthly routine include:
Checklist
Thoroughly washing garbage cans
Cleaning window frames
Clean lamp holders and lampshades
Clean the dishwasher and washing machine (particularly the seals).
Thoroughly clean the refrigerator and freezer.
Clean the kitchen.
Clean the doors of the house and office
Clean furniture, polish with a furniture polish
Clean and wash blankets, comforters, mattress covers, pillows, cushions, rugs and carpets.
The key to effective cleaning is to create a list of tasks and check them off once you have completed them, especially the larger tasks on the weekly or monthly cleaning plan.
If you continue with your daily tasks on a regular basis, this will have a positive effect on the cleanliness of your home and office.
In addition, you can start by doing a home inspection, write down what tasks need to be done and how often, and you will have your house cleaning plan ready. When possible, get everyone involved in the chores.
Contact us for a professional team to carry out your cleaning routines!